---
2019 Tri-State Convention
81st Annual
Tri-State Firemen's Association
Host – Bluewater Acres Vol. Fire Department
Church Rock, NM
Red Rock State Park
AUGUST 1, 2 & 3, 2019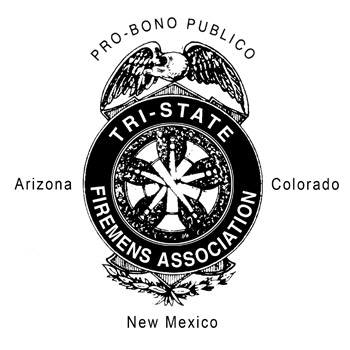 Training/Convention updates will be posted when received from the Host department. Please keep checking.
Tri-State members check out our new Facebook page (Tri-State Firemen's Association) to see this year's convention pictures!!!!
Attention Members:
ALL DEPARTMENTS WHO ARE PAYING DUES/CONTEST FEES ETC., PLEASE MAKE SURE YOUR PURCHASE ORDER OR CHECKS ARE MADE OUT TO MCKINLEY COUNTY .
Lif
e Membership application request need to be into Tri-State Secretary/Treasurer by May 3, 2019 or they will not be considered for this year!! You can download application from the life member tab!!!! Spring Board of Director's Meeting will be held on May 12, 2019 in Gallup. NM. This is when the life member applications will be considered and approved/disapproved by the board.