---
  2019 Tri-State Convention 
81st Annual
Tri-State Firemen's Association
Host – Bluewater Acres Vol. Fire Department
Howard Johnson by Wyndam
2915 W. Historic Hwy. 66, Gallup NM
AUGUST 1, 2 & 3, 2019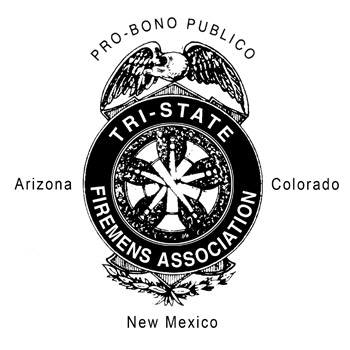 All the convention/school events will be held at the Howard Johnson in Gallup.  Telephone 505-297-3176 for reservations.  Members you need to call as soon as you can and reserve your rooms.  The rooms have been remodeled and make sure you mention Tri-State when you are booking your rooms.  The ceremonials are going on during this time in Gallup as well.  VERY BUSY time and make sure you get your reservation in writing for your secure confirmation!!!!
2019 TSFA TRAINING  
(Please Bring Your Bunker Gear for Outside Training)
New Mexico Fire Marshal Office- Lorenzo Montoya –  Two days
Retired FF Mesilla Chris Shay – Friday Only
Kevin Jarvis – ISO   – Friday Only
Jeff Wood- HME Clean Cab  –  Saturday Only
Richard Malone – OMI  –  Two Days
Tim Berry – MCFEMS  –  Saturday Only
Tom Aurnhammer – Los Pinos Fire  –  Both Days
Holmatro – Rufus   –   Both Days – Outside 
McKinley County Fire -EMS   –  Greyhound Incident  – Friday Only
Attention Members:
ALL DEPARTMENTS WHO ARE PAYING DUES/CONTEST FEES ETC.,  PLEASE MAKE SURE YOUR PURCHASE ORDER OR CHECKS ARE MADE OUT TO MCKINLEY COUNTY .
Daily Registration Fee is $30.00 per person.  Make sure you get your registration to Bluewater Acres before the deadlines on the forms.