---
2020 Tri-State Convention
82nd Annual
Tri-State Firemen's Association
Host – Lewis-Arriola Fire Department – Colorado
CANCELLED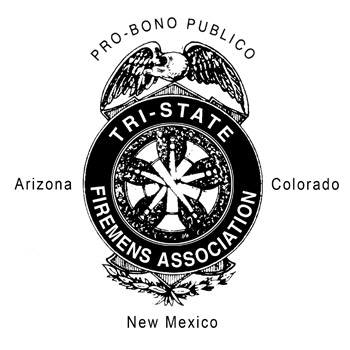 Dear Tri-State Member:
The Board of Director's held their annual Spring meeting on May 9, 2020 via Zoom Meeting. It was decided that with this COVID-19 pandemic and all the strict CDC rules concerning travel, hotels, gathering of people and an update from Colorado's Governor that it would be in the best interest to cancel 2020 Tri-State Firemen's Association Convention and School. So by the vote of the Board of Director's this year's convention/school is cancelled.
The following is the succession of the upcoming conventions are:
2021 Lewis-Arriola
2022 Delores
2023 San Rafael
Please inform your department membership of the cancellation.
Member Departments will need to still pay their dues for 2020 to Lewis-Arriola and provide a complete department roster with the payment. When the department sends both in (dues & roster). The members will receive their year of service and a year of attendance towards their life membership requirements that are set forth in the TSFA bylaws under Article II, Section 4. Please remember that both the dues and department roster needs to be complete in order to receive these credits (NO EXCEPTIONS) Make sure that the dues and rosters still meet the deadline by July 22, 2020 to Lewis-Arriola.